We do not travel to escape – we travel to broaden our horizon. Places of Tranquility is a new series in our magazine that captures the beauty of peaceful hideaways all over the world. We believe in mindful traveling and that a beautiful and calm environment has a huge influence on our wellbeing and travel experience. Enjoy the inspiration.
In our second edition of "places of tranquility" we present the new Hotel Kalesma on Mykonos. Kalesma means "invitation" in Greek – exactly what the place is meant to be – an invitation to pause, relax, unwind. The hotel consists of 25 suites and two larger villas. Located on Cape Aleomandra, in the southwest of the island, the hotel complex resembles a Mykonian village, so authentically does it blend into the island's surroundings. The view of the endless vastness of the sea gives tranquility to the mind.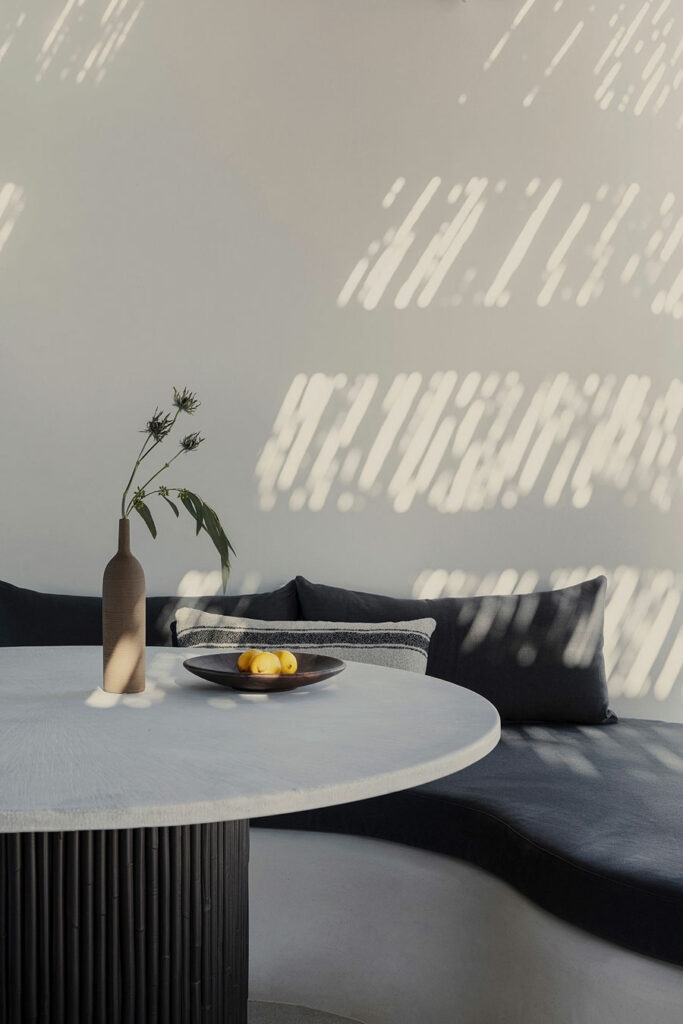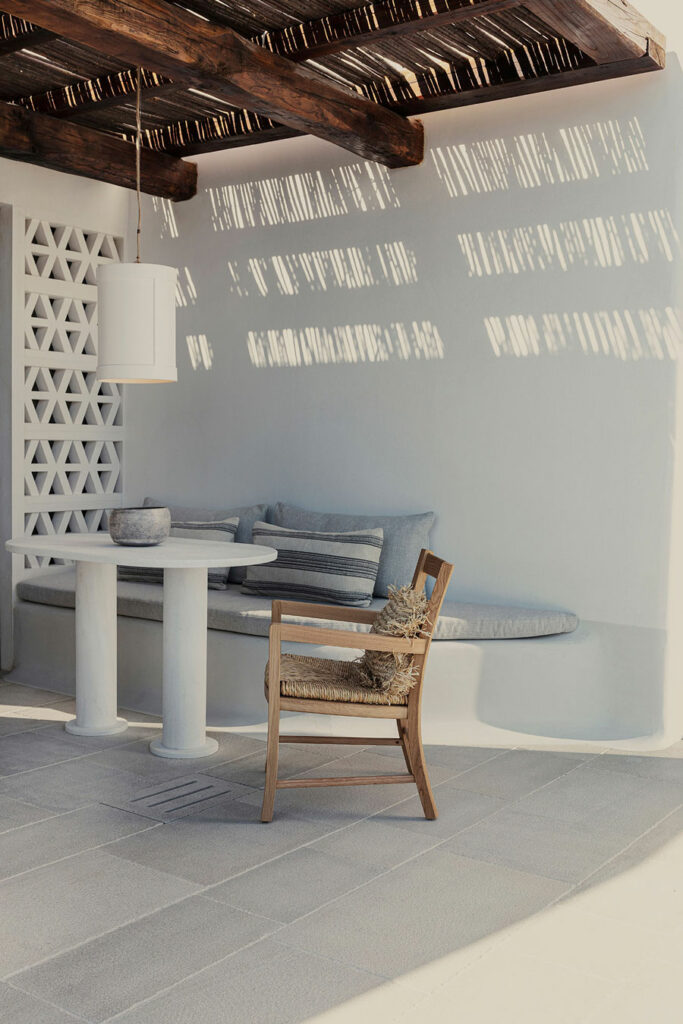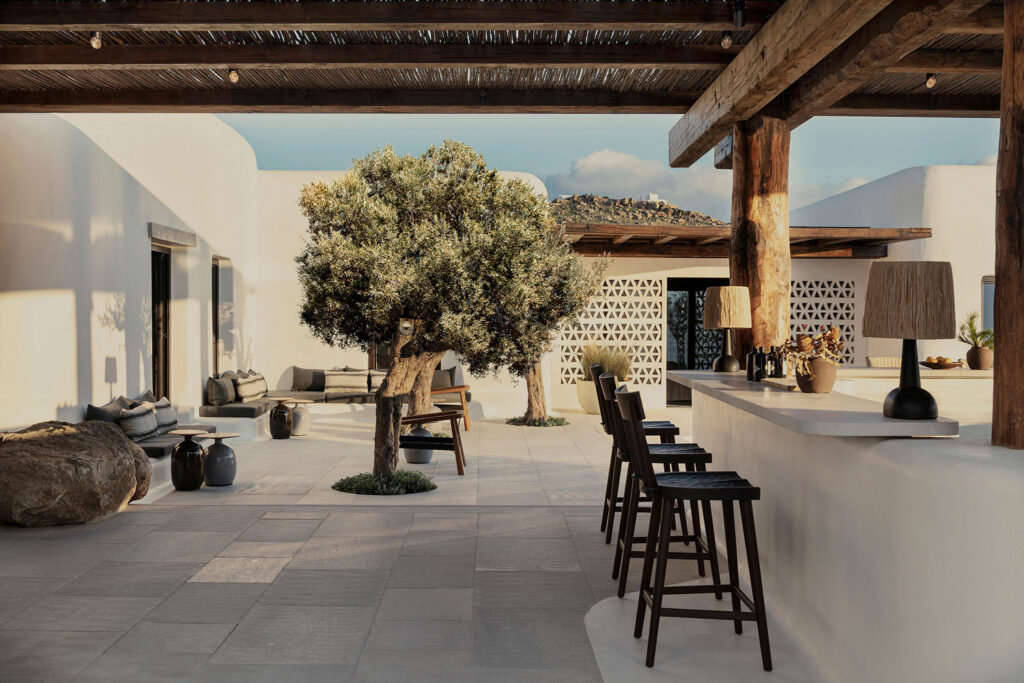 All suites and villas are open designed to connect with nature. Common areas such as the restaurant and lounge are located on a ridge at the highest point. The suites and villas are located on the hillside and offer secluded hideaways.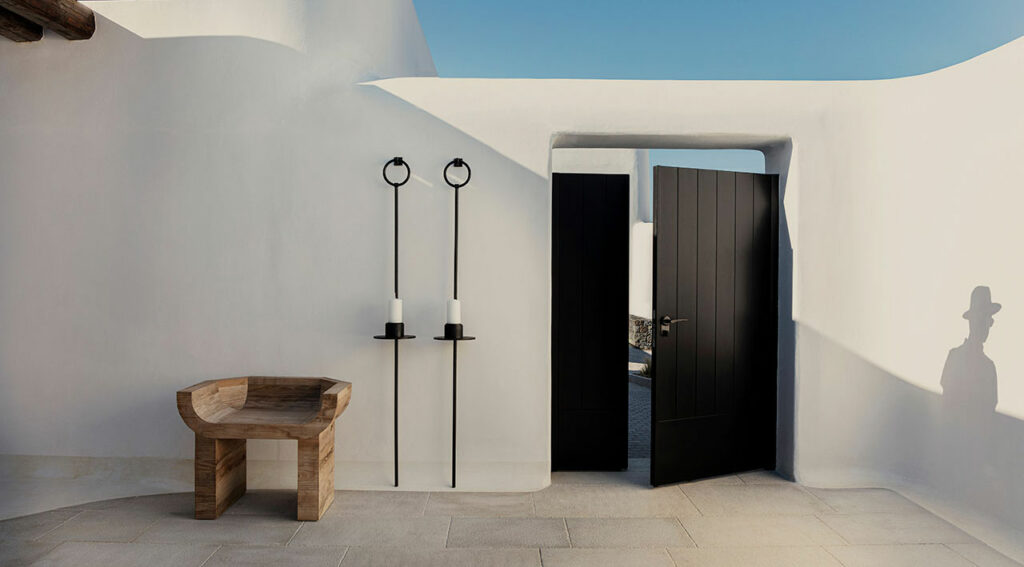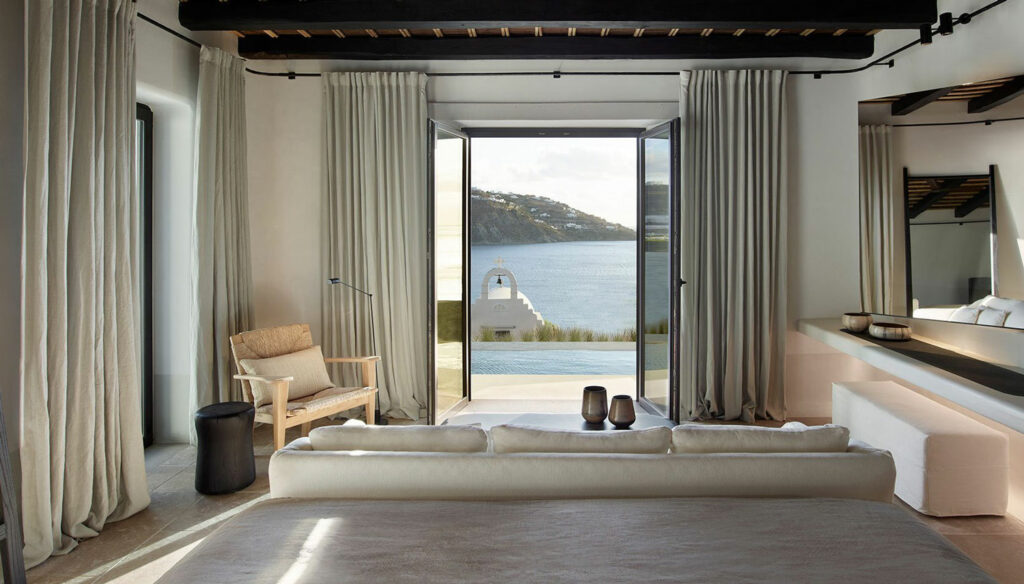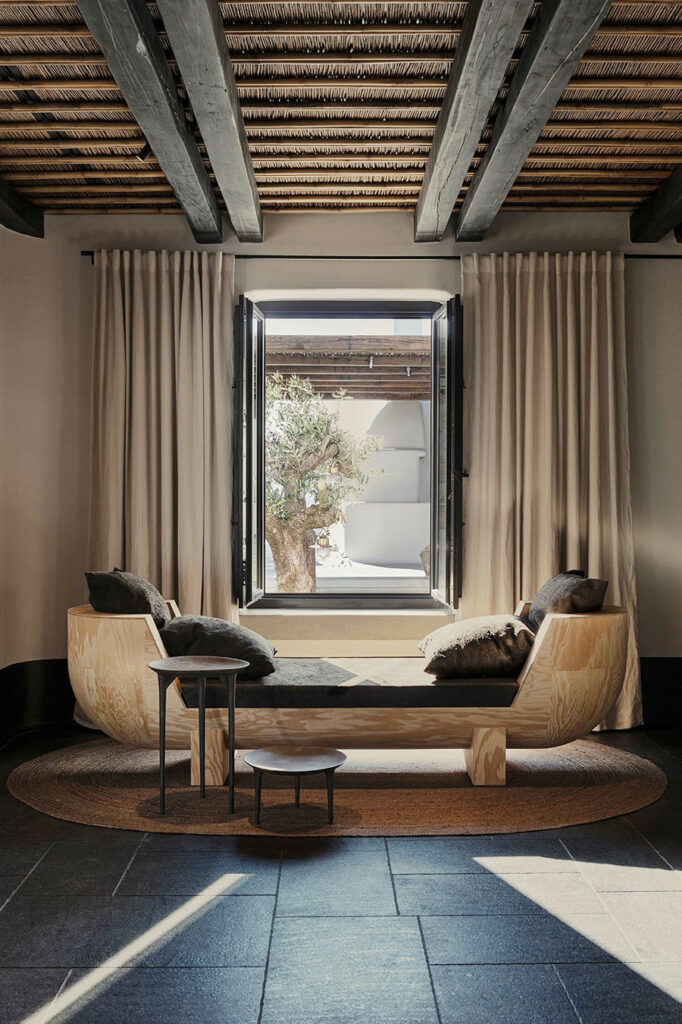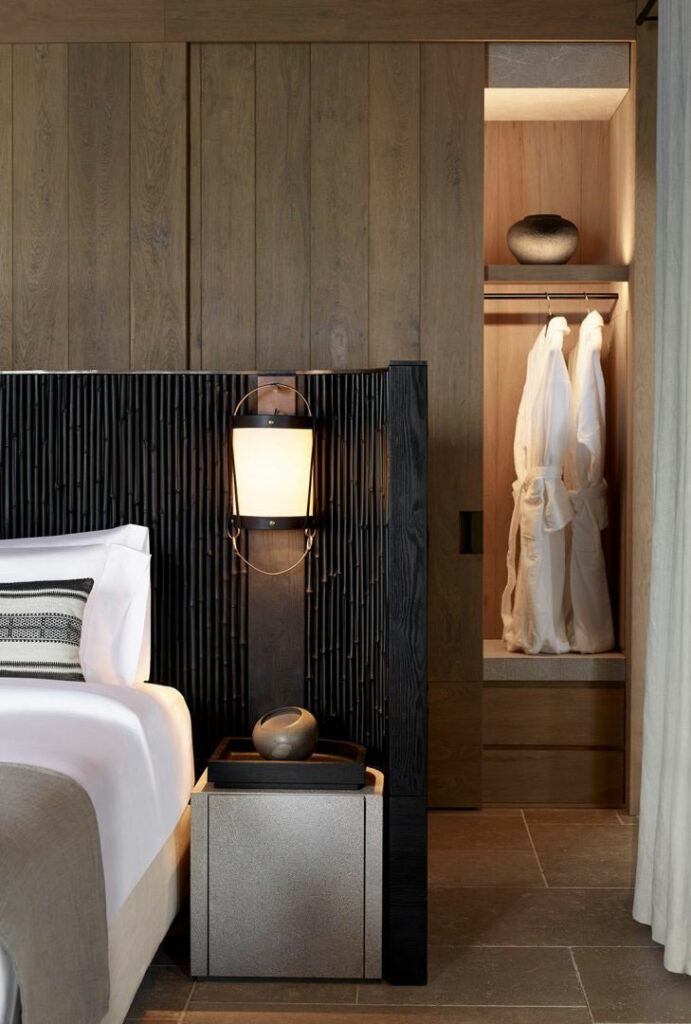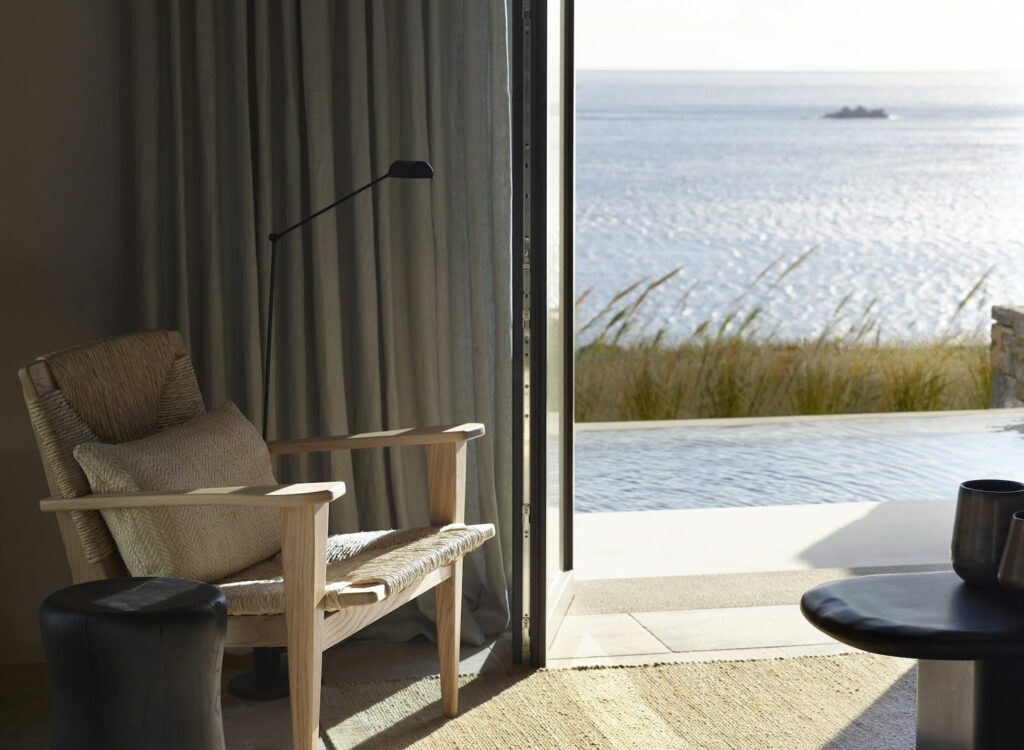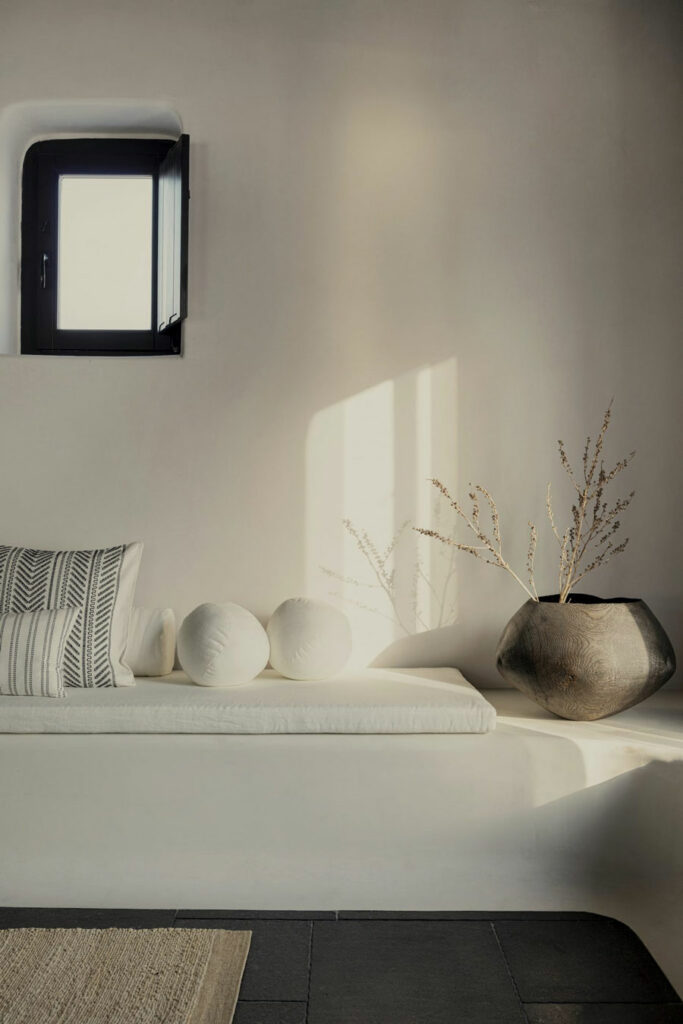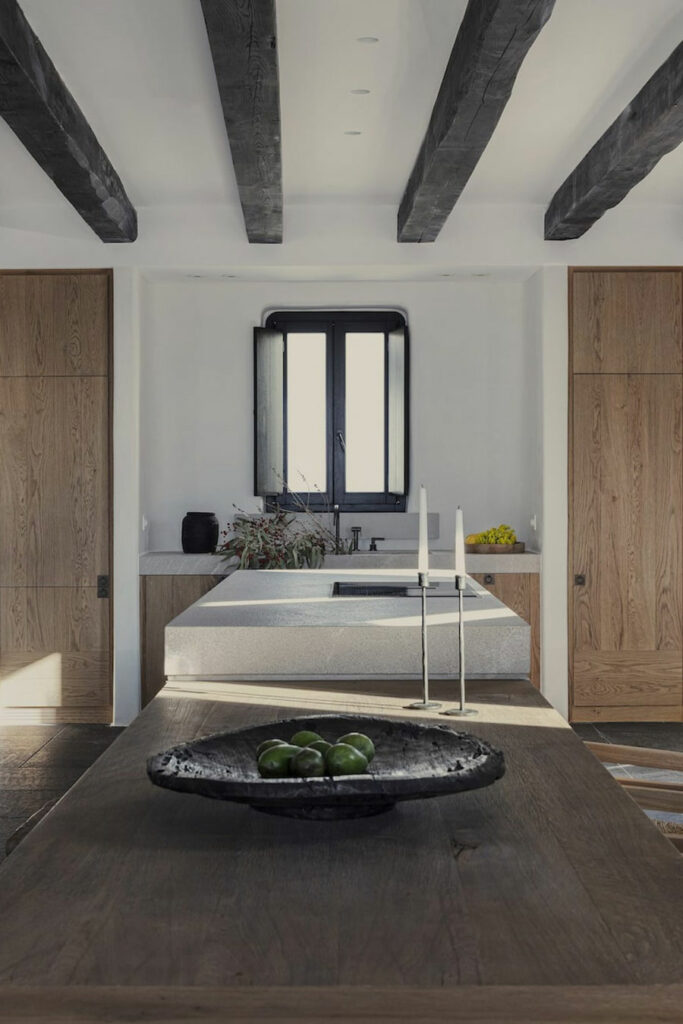 The hotel's design is inspired by the island's tradition. Open architecture, much connection with nature and simple, natural materials. A true place of tranquility to rebalance the mind and body.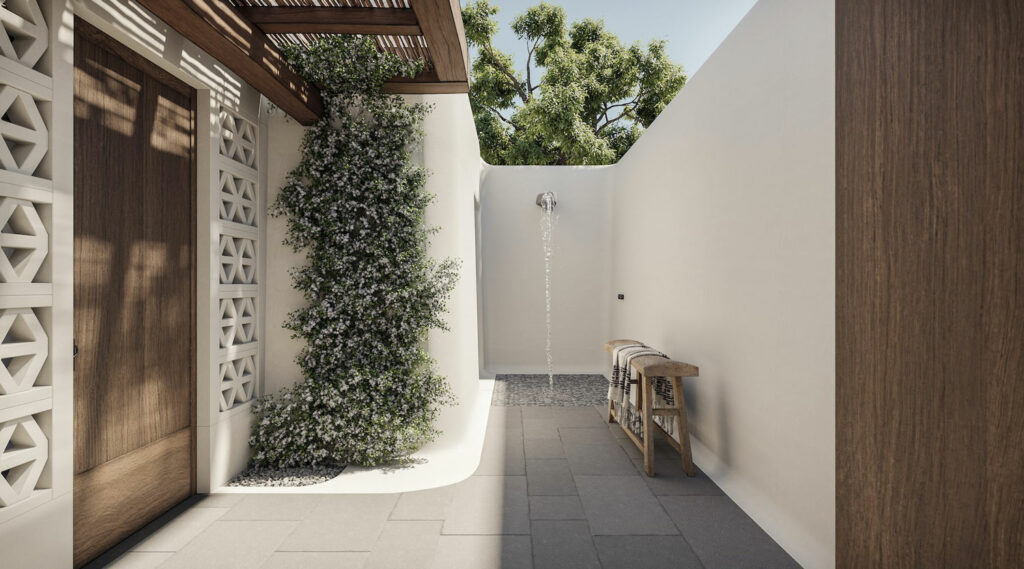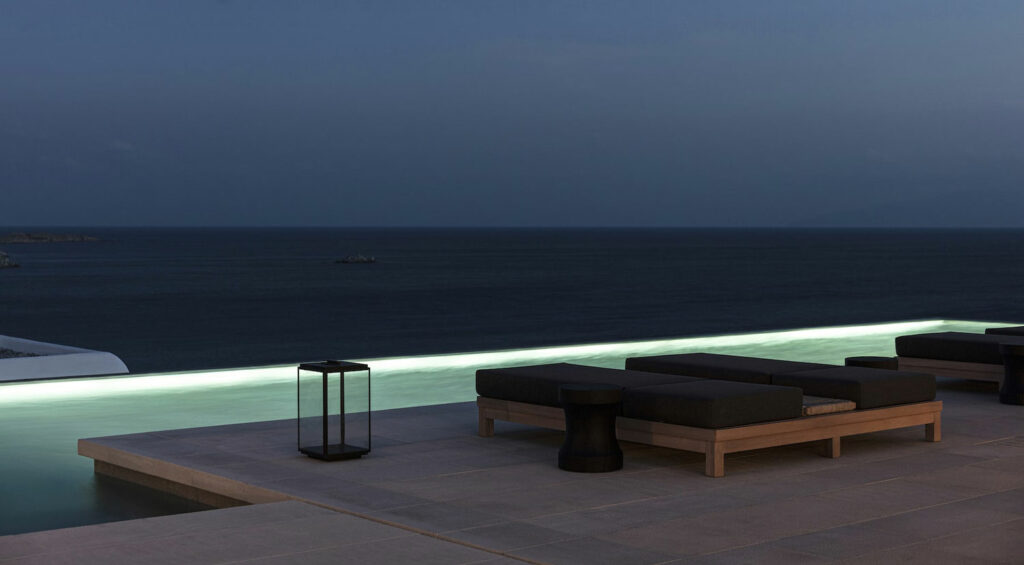 The architecture was designed by Athens-based architecture studio K-Studio. Photography by Yiorgos Kordakis.
Do you have a serene, beautiful and peaceful place to share? Write us!