We do not travel to escape – we travel to broaden our horizon. Places of Tranquility is a new series in our magazine that captures the beauty of peaceful hideaways all over the world. We believe in mindful travelling and that a beautiful and calm environment has a huge influence on our wellbeing and travel experience. Enjoy the inspiration.
In our first part of the series we start with the beautiful Villa Mandra in Mykonos. The 6 bedroom vacation home was built for a young couple to enjoy it with friends and family. The openness of the architecture invites laid-back summer moments. Centerpiece of the house is the great outdoor area, shaded by the large pergola. It is flanked by the living room and the kitchen. The private quarters are all on the lower level – all with beautiful views towards the sea.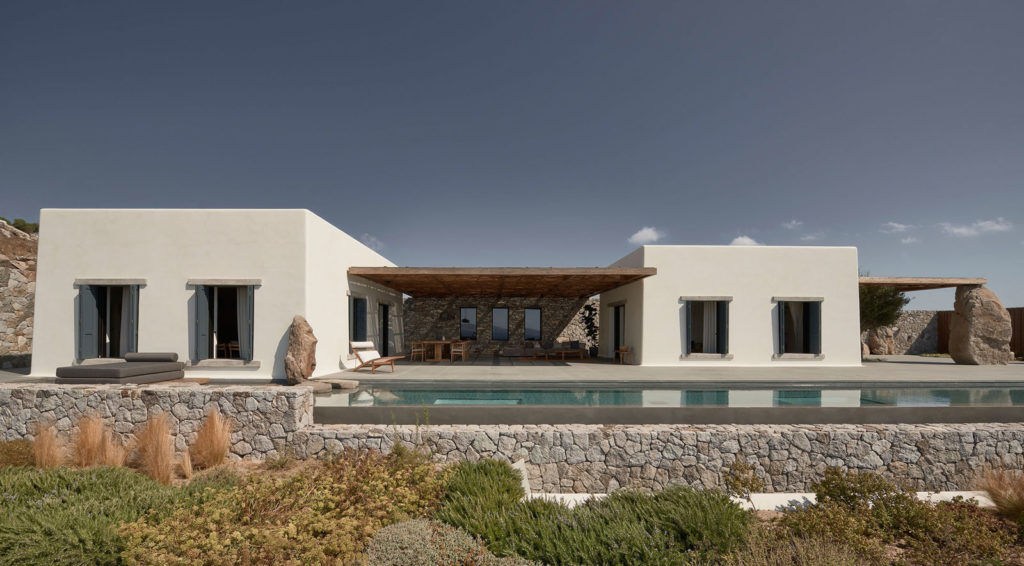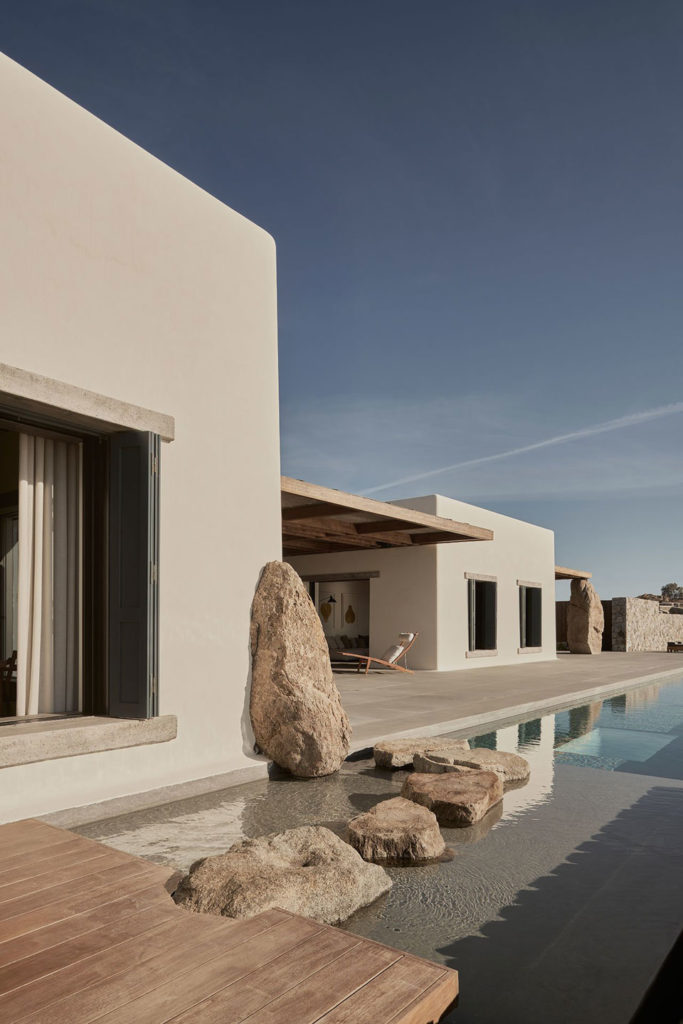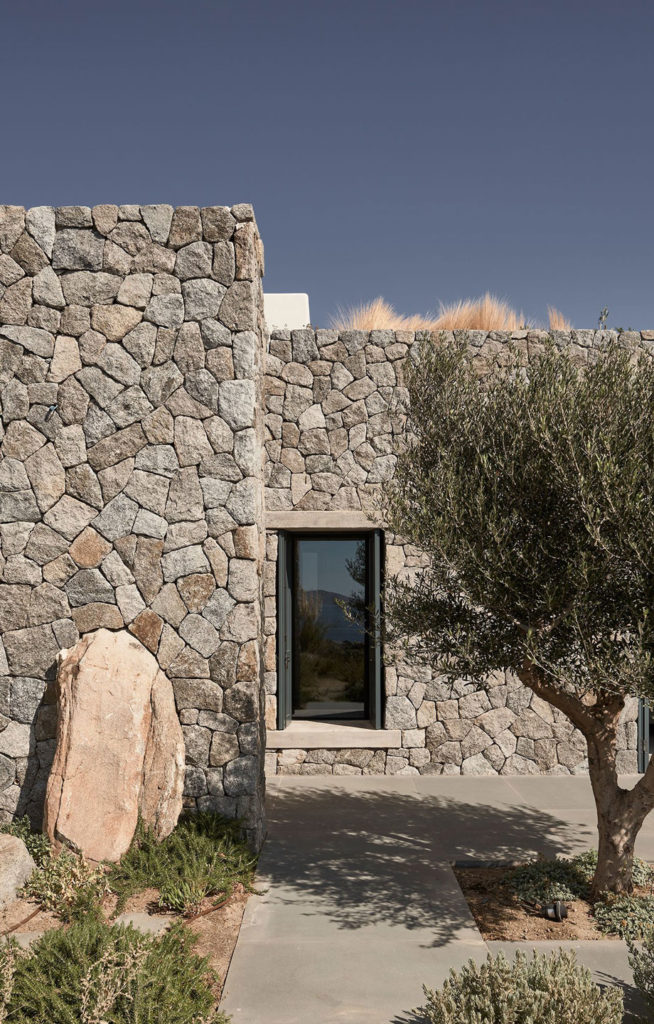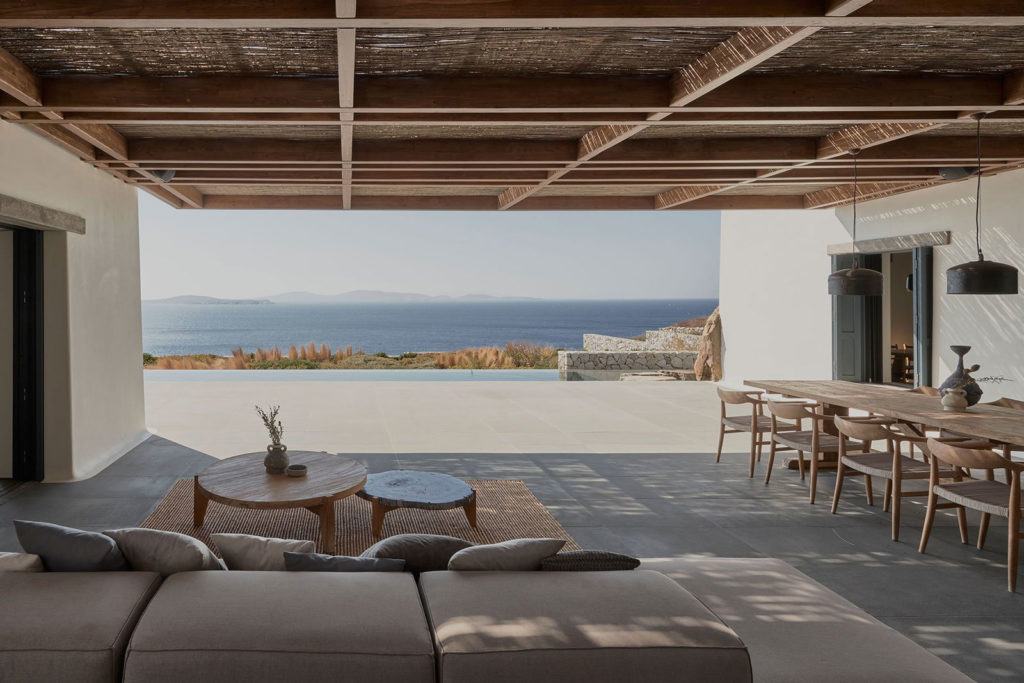 The house promotes mindful connections and every corner offers the possibility to connect with nature. Moments to listen to chirping crickets and to enjoy the beauty of the moment. We are all united with nature and the architecture of the Villa Mandra reflects this feeling.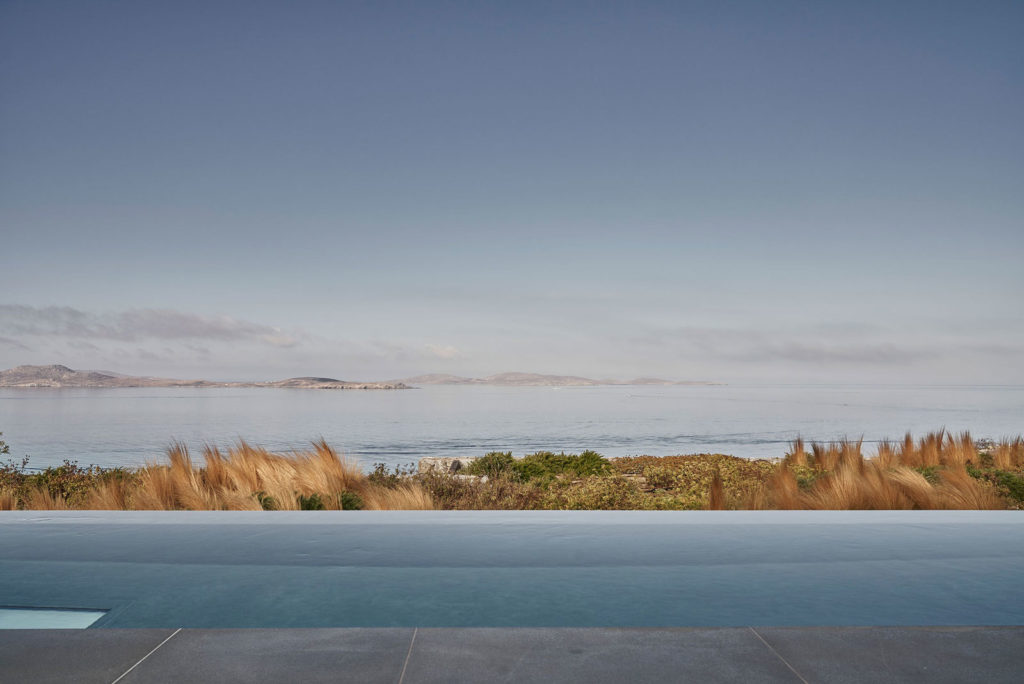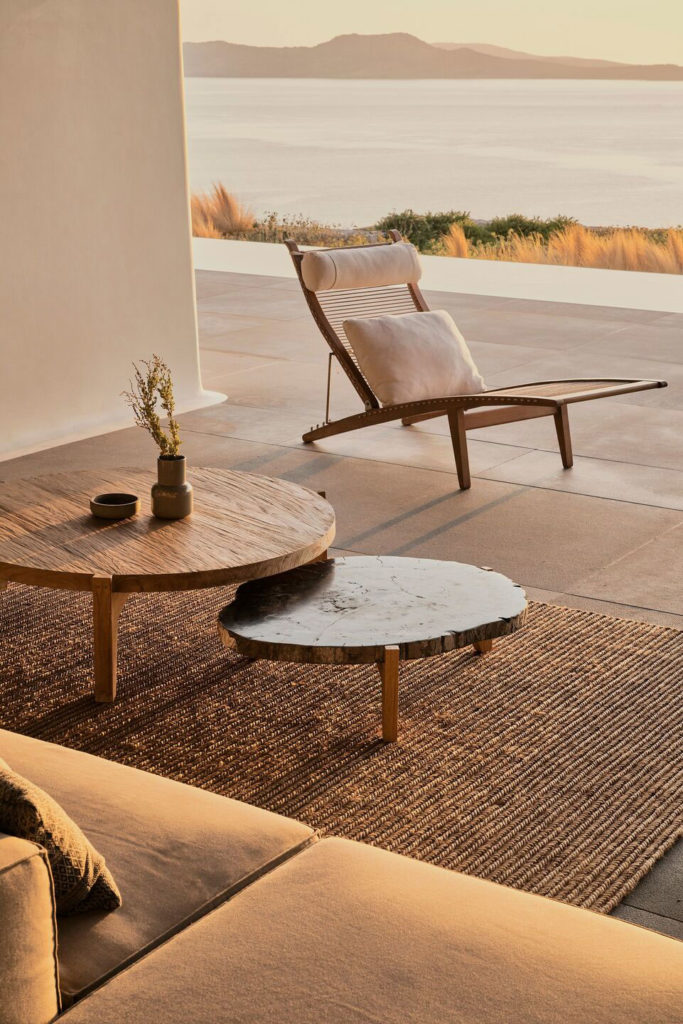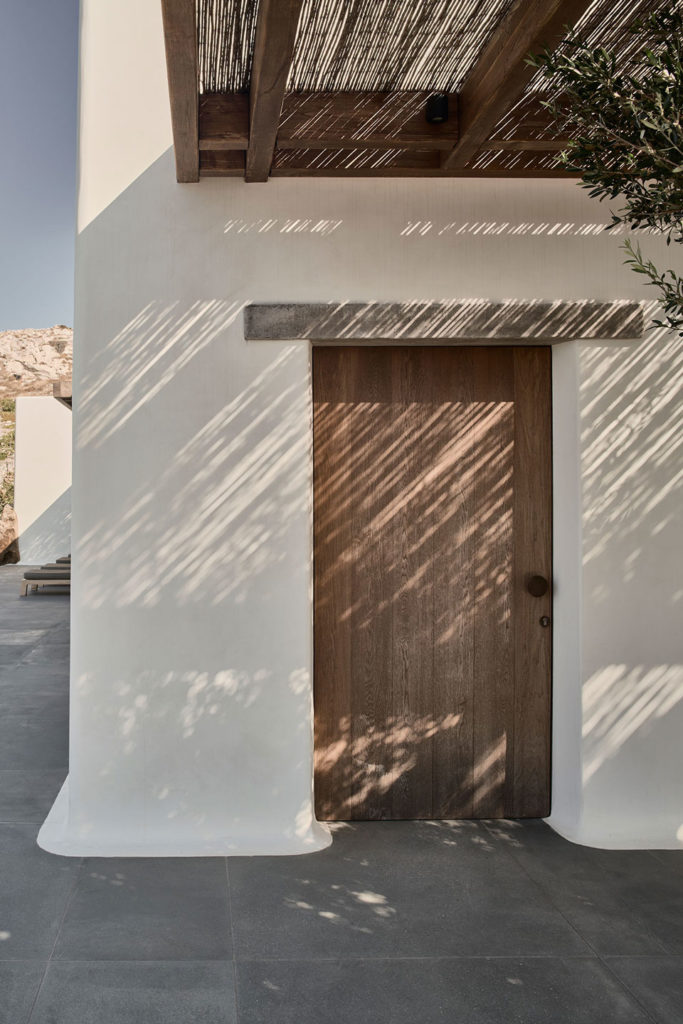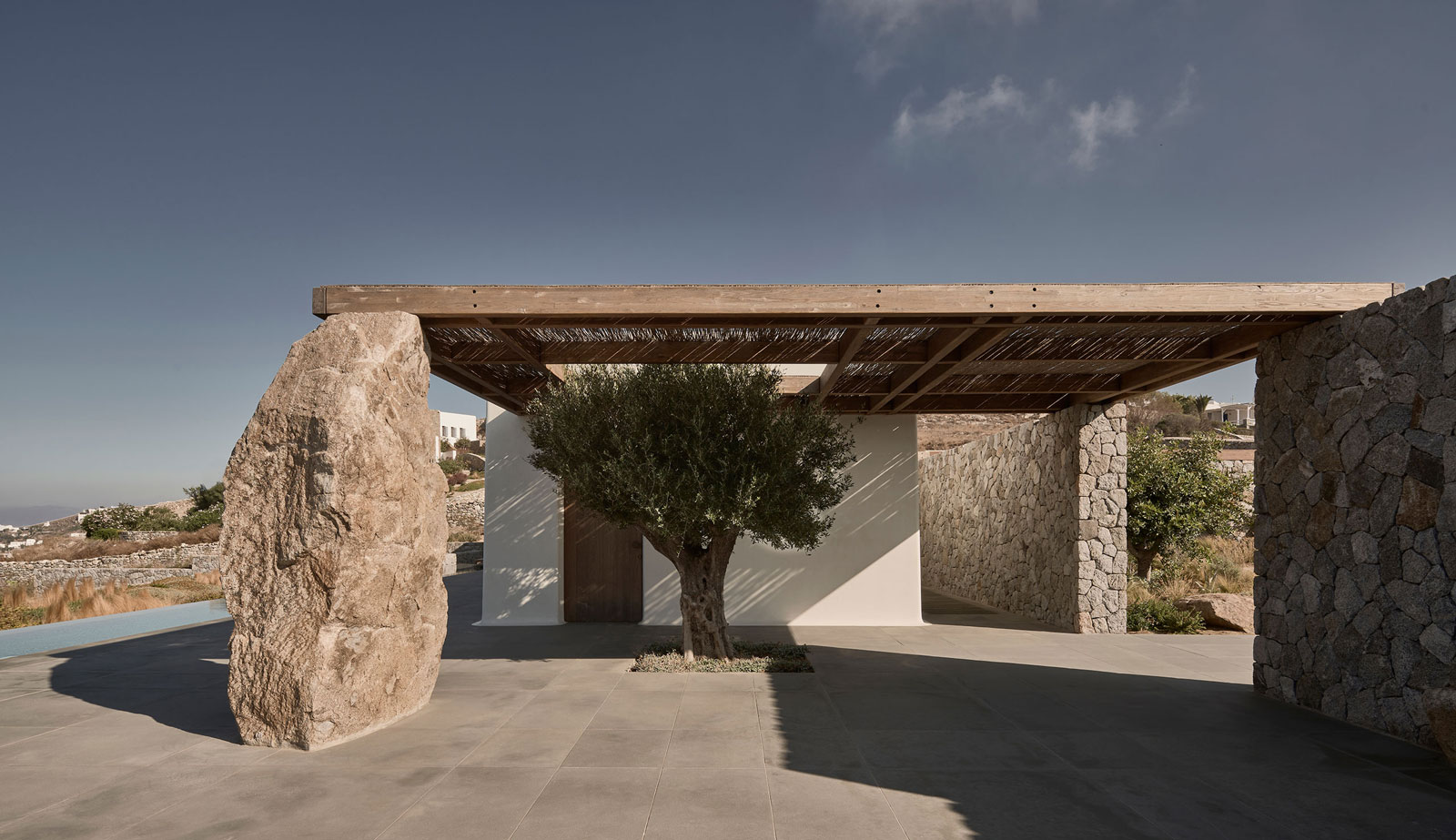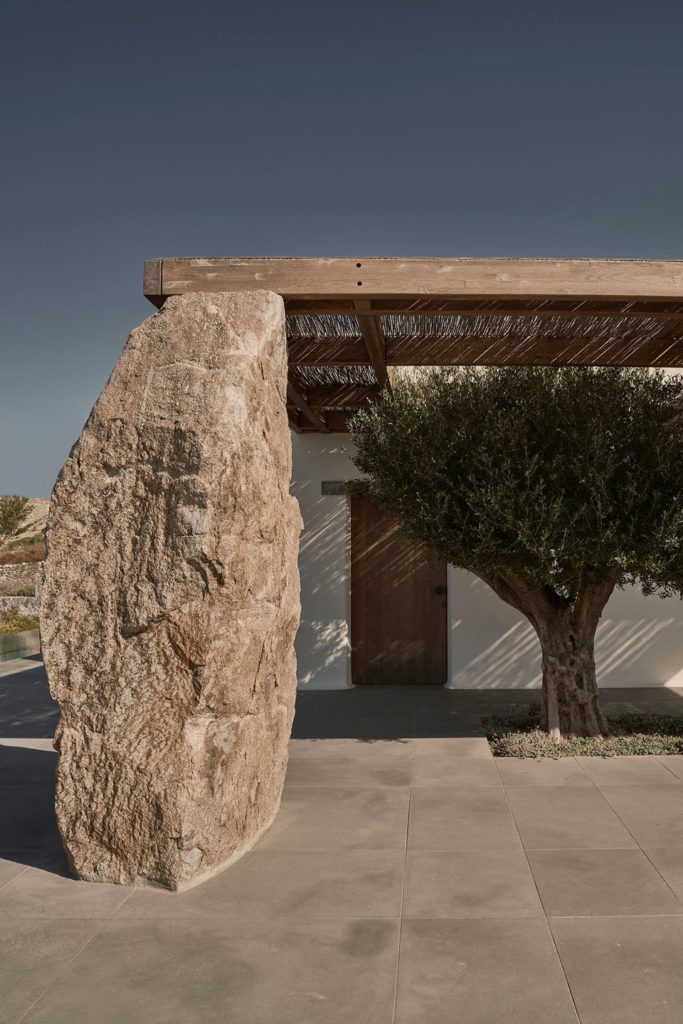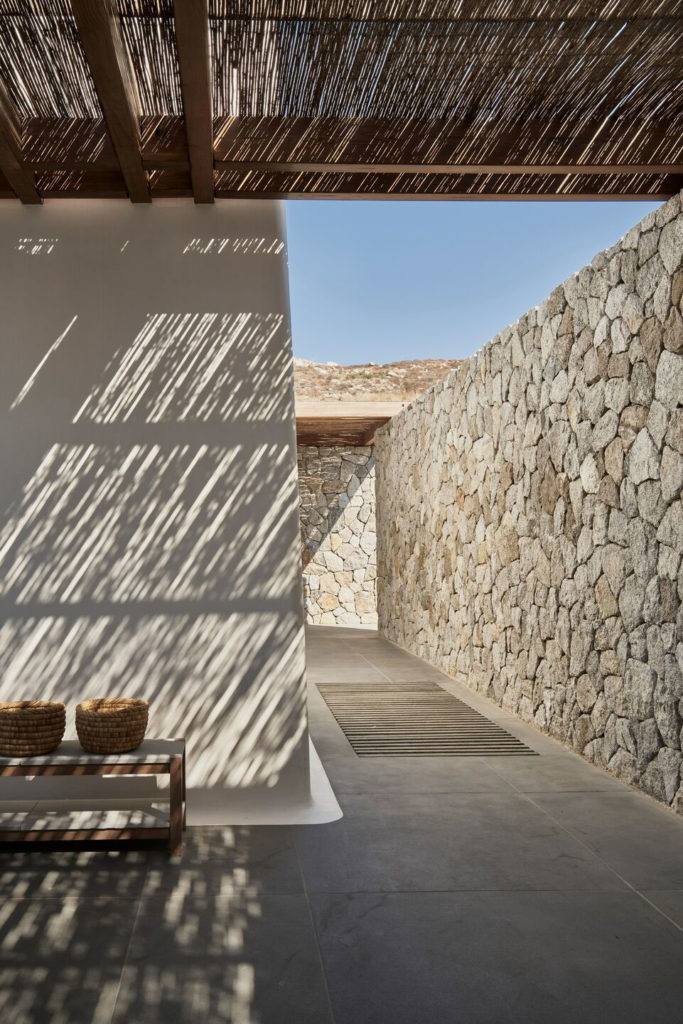 Natural colors, natural materials. Clear lines as a contrast to the soft shapes of the surrounded environment. The minimalist design is carried on in the interior and creates an incomparable interplay of simplicity and aesthetics.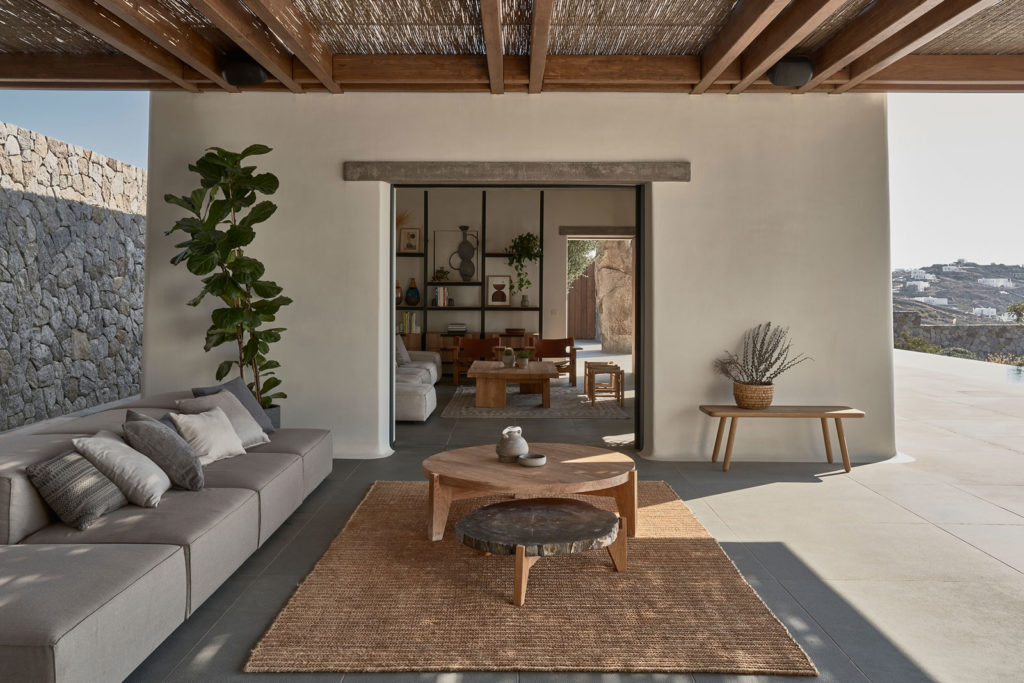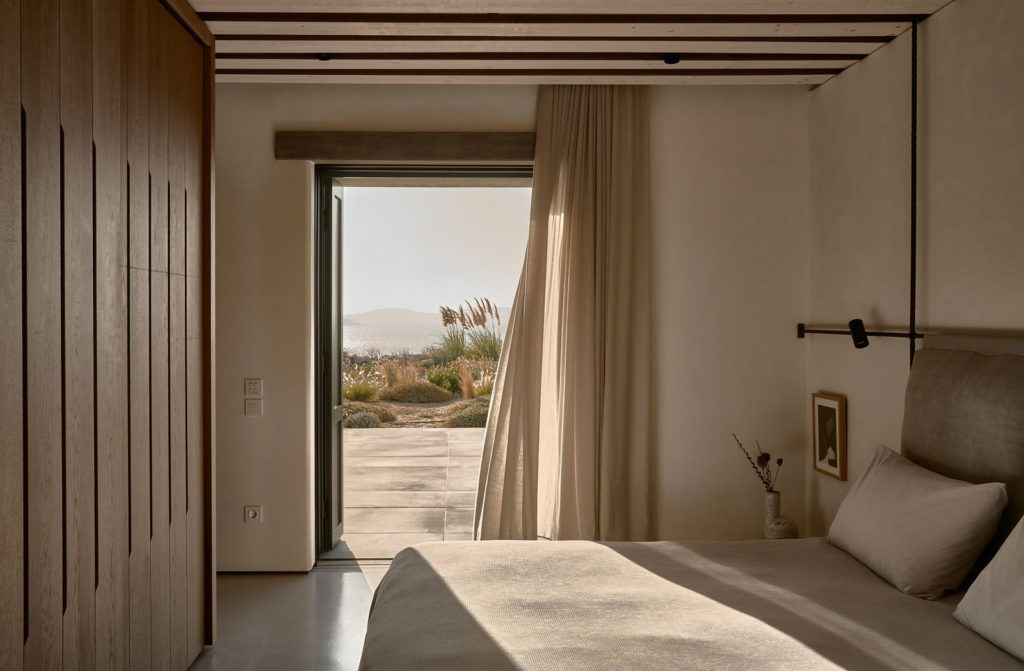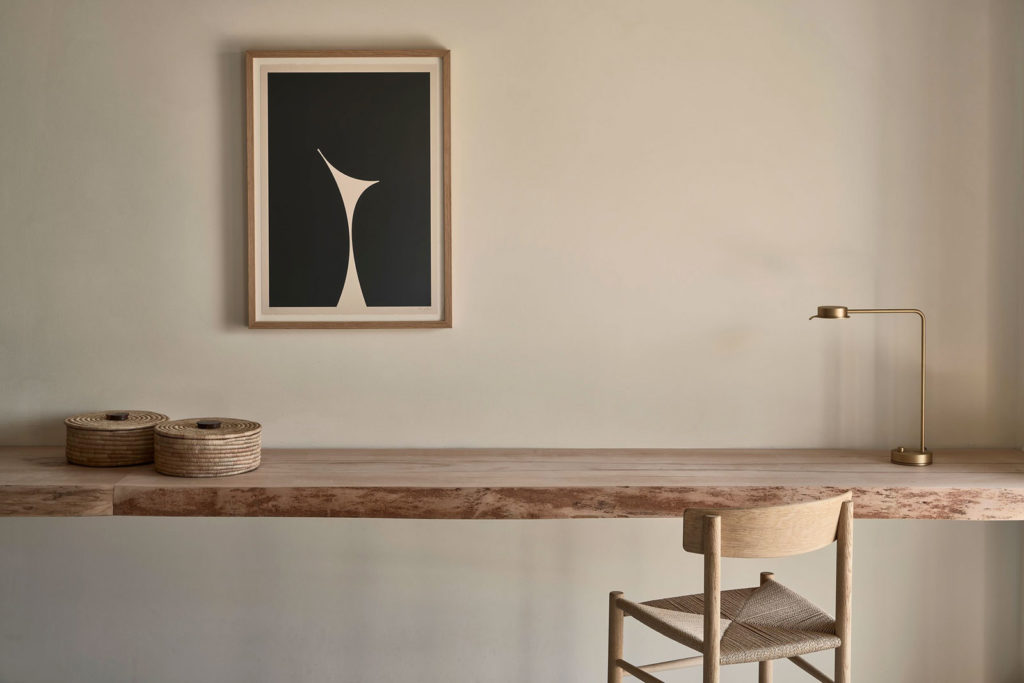 The architecture was designed by Athens-based architecture studio K-Studio. Photography by Claus Brechenmacher and Reiner Baumann.
Do you have a serene, beautiful and peaceful place to share? Write us!